Lylia's Top 5 Light Novel Series with Romance
Top 5 light novel series with romance
Kasou Ryouiki No Elysion
Coming from the 5th light novel is Kasou Ryouiki No Elysion or Elysion Virtual Region. Got separated for a long time, the brother and sister, Taiga and Fuyuki, reunite once again and saves the virtual world from the bugs.
The siblings that got separated for eight years will be reunited again. Tenryu Taiga is the athletic older brother. Tenryu Fuyuki is a programmer and the younger sister.  But if they are going to live without anyone else helping them, they need funds to live together. So Fuyuki proposes to earn funds by defeating malicious bugs in the virtual world.
Sibling love can be the most powerful love too. Because of the reunion of the Tenryu siblings that everything is possible with them.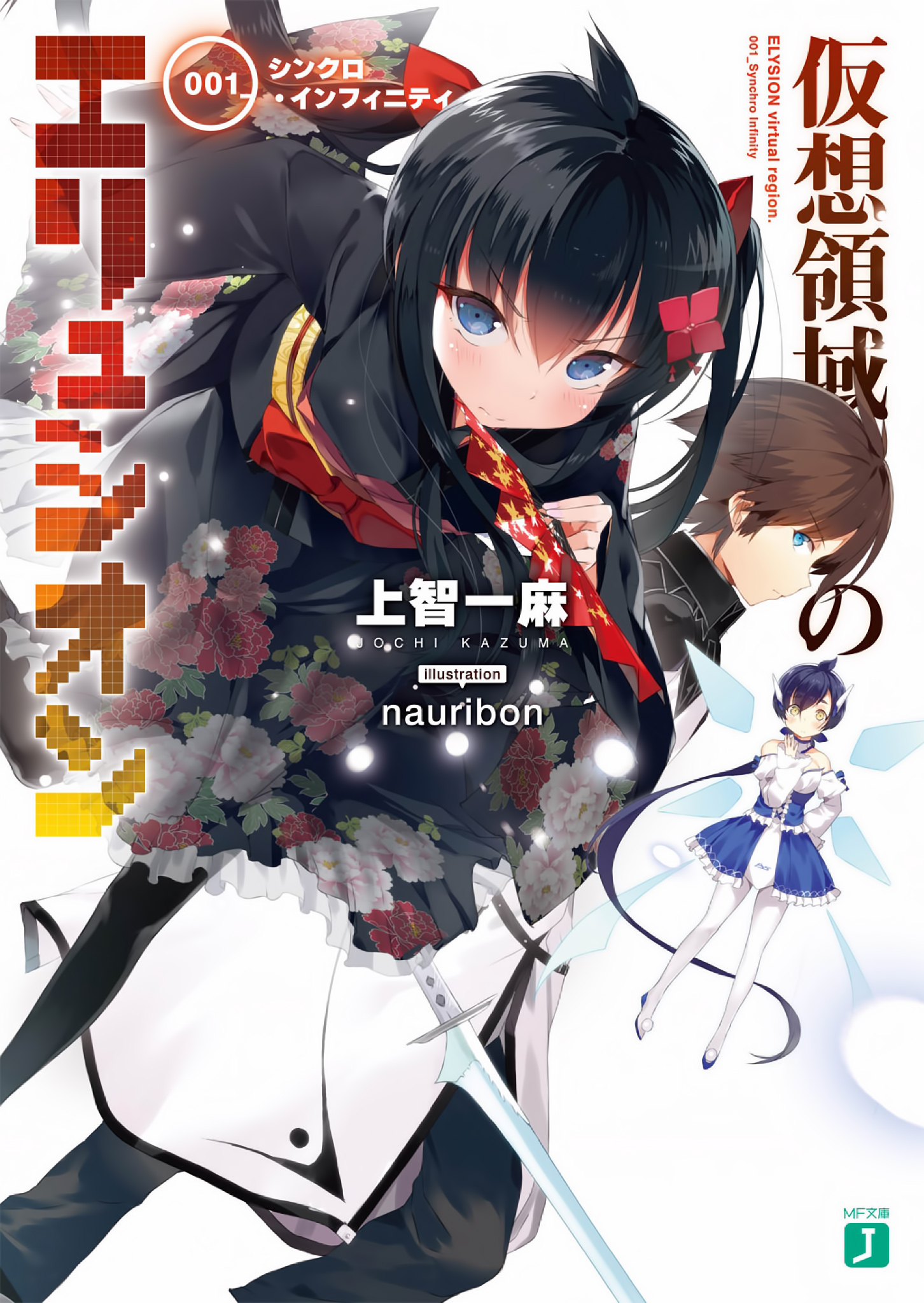 Isekai wa Smartphone to Tomo ni
My 4th place is Isekai wa Smartphone to Tomo ni with Touya's adventure of saving the world and getting his harem.
God accidentally dropped a lightning in Japan. Just as he thought no one was there, he killed an innocent high school boy. Because of His mistake, God gave the boy, Mochizuki Touya another chance in life. To be reincarnated to another world with magic, with Touya's request of his phone. As Touya wanders into this new magical world, he meets people and saves the world with his own cheats.
God can be fair too. But in this case, God favoured Touya.  And this is how Touya found his destiny. Destiny, that he knows even before meeting the Ones.
AntiMagic Academy "The 35th Test Platoon"
Here comes my 3rd place with AntiMagic Academy. With the overall story, you will fall in love with Takeru and the 35th platoon.
A world where the science and magic collide. Kusanagi Takeru who has never been defeated by anyone of his age in a sword fight suddenly lost to Ootori Ouka in their middle school. Ootori Ouka, a prodigious Inquisitor, was degraded by her stepfather from a Dullahan Inquisitions special unit to the 35th test platoon in Anti-Magic Academy. The 35th Test Platoon is famous in the whole academy for garnering people who fail. Thus, they are also known as the "small fry platoon."
Anti-Magic Academy is a training institution for inquisitors, hunters of magical practitioners and artefacts. Its high school students aiming to be an inquisitor has to earn points doing harsh quota. Likewise, the 35th test platoon must gather 200 points by the end of the year if they want to be inquisitors.
Takeru falls in love with his squad members and his sword, I personally like how the author makes Takeru like the girls not as the outer appearance, but on their inner selves.
World Teacher
My 2nd place will be World Teacher, as easy as the author's way of explaining the ways of Sirius' reincarnation and how he met his wives.
As the strongest man in the world, secret organizations often target him. He took up students while becoming the strongest man in the world but retired as a teacher. As the secret organization killed him, he said farewell to his students and closed his eyes. Once he opened his eyes again, he realized that he was reincarnated to another world with his memory intact from the previous world. Sirius got older, he wandered many meters in the surrounding. He met the strongest sword welder, an elf and the siblings with wolf ears and tail.
I'm actually drowning with the fluffiness of the wolves in this series. Seriously. As a teacher, he looks over his apprentices without spoiling them and making them learn. Wisdom from his past life helped with the training.
Arifureta Shokugyou de Sekai Saikyou
Coming in 1st place is Arifureta Shokugyou de Sekai Saikyou. From betrayal of his classmates, he became able to trust people with meeting Yue. And felt more with meeting Shia.
Nagumo Hajime is an unwanted otaku from his class. After going to another world, he got the most useless class, Synergist, with only one transmutation skill. While his classmates and teacher got cheat like skills and statues. When they went to the dungeon called the "Orcus Labyrinth", he fell down to the depths of the abyss. But with help of the things around him on the depths of the abyss, he became the world's strongest.
As someone being betrayed by a classmate to kill him, I would get it if he would never trust anyone anymore. But as he met the vampire princess, Yue, he gets to sympathize with her situation. And gain trust. Because love and trust rule the world.
And that concludes my Top 5 Light Novel Series with Romance. Do you have any comment/s about my choice of light novels? Got any other suggestion/s about light novels with romance? Feel free to leave a reply below!